Arkhip Kuindzhi Memorial Apartment-Museum
The famous Russian landscape painter Arkhip Kuindzhi spent the last 13 years of his life in this house. The artist noticed this apartment in Birzhevoi Pereulok for its huge attic-studio with a majestic view of the Spit of the Vasilievsky Island and the Petrograd Side. The house overlooking the Malaya Neva embankment is called the "home of artists" for a reason: at different times such famous painters as brothers Grigory and Nikanor Chernetsov, A. Beggrov, M. Klodt, A. Korzukhin, G. Myasoedov, I. Shishkin, and I. Kramskoy lived there.
Visitors to the Apartment-Museum can see the office, the living room, the dining room, and the artist's workshop with his desk, easel, armchair and other exhibits. The artist's studio is currently used as a venue for the exhibition which tells about Kuindzhi's teaching activities at the Academy of Arts, where he taught landscape painting from 1894 to 1897, and supervised a workshop. Among his students were K. Bogayevsky, N. Roerich, A. Rylov, and others.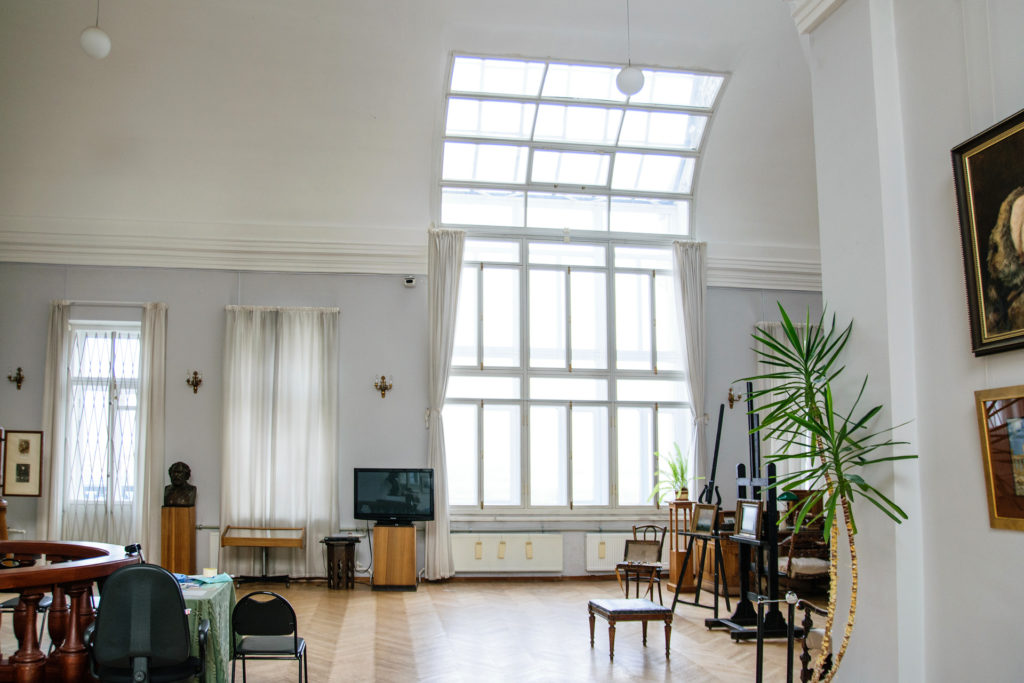 After the artist's death, N. Roerich suggested to create a museum in the workshop. This idea was implemented to the 150th anniversary of the birth of A. Kuindzhi to commemorate the artist's contribution to Russian culture.